Hair Styles
10 Most Famous Kristen Stewart's Hairstyles to Copy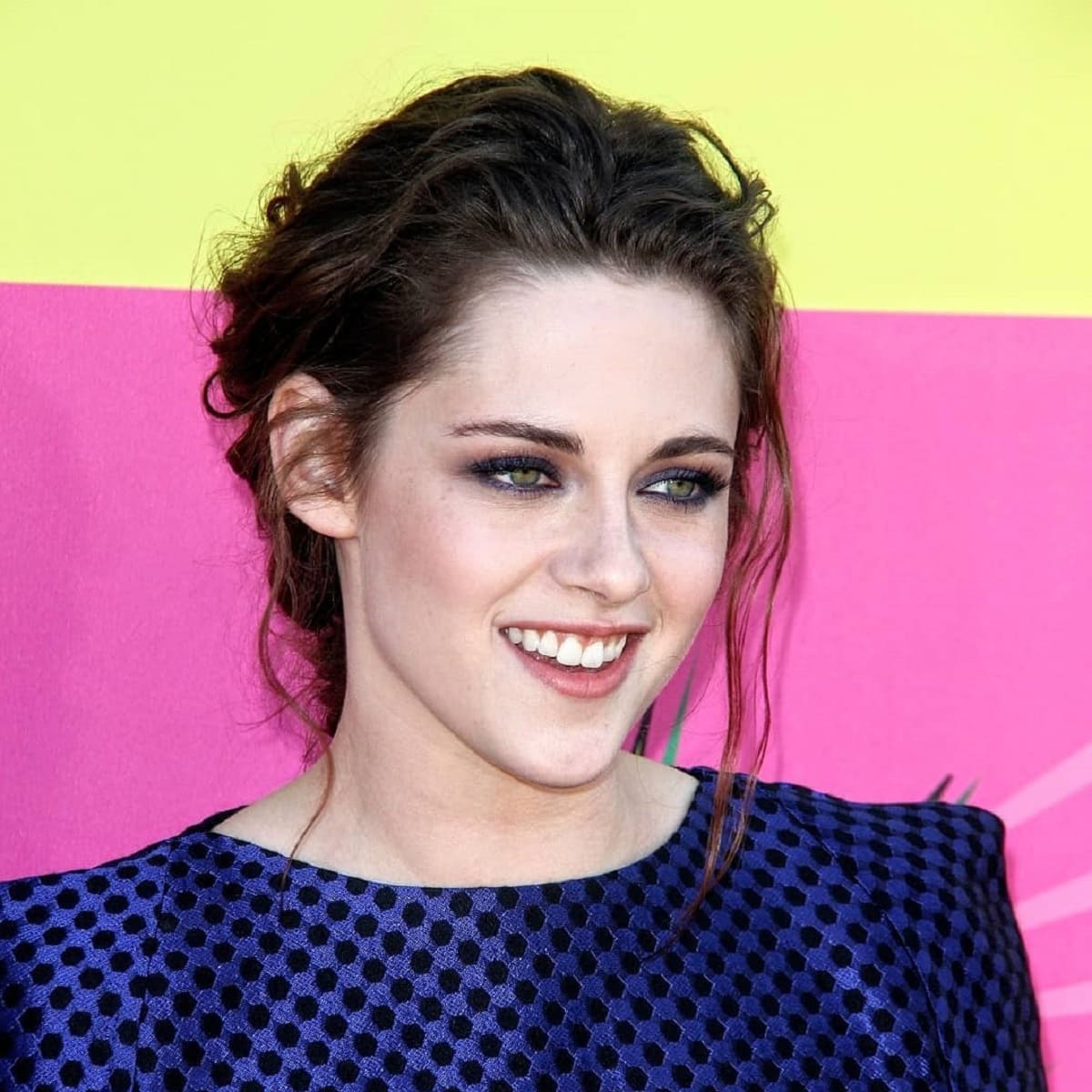 Kristen Stewart has always been a fan favorite since she starred in Twilight as Bella. Over the years, Kristen has undergone many transformations that have made her relevant among many stylists. She has always been the talk of town because of her hairstyles.
Her hairstyles are in the spotlight when she poses on red carpets. Being in Hollywood for more than a decade, Kristen has tried several hair colors and haircuts.
And the best thing about her hairstyle is that she looks stunning in each one. Let's take some time to look at some of Kristen Stewart's iconic hairstyles that you should definitely try this summer.
Trendy Kristen Stewart Hairstyles
Following are the top 10 Kristen Stewart hairstyles that you should try on your hair just for fun!
1. Bleached Buzz Cut
Kristen Stewart is widely known for her bleached buzz cut hair. In summers when the heat is unbearable, getting a buzzcut is the wisest option. Kristen bleached her hair and then got a buzzcut.
You can try other fun colors too that will make your buzz cut trendy. You should be completely sure about wanting a buzz cut because we don't want you to regret the haircut.
2. Side Braids
If we say that braids is one of the favorite hairstyles of Kristen Stewart, then it won't be wrong. All you need is a tail comb and some hair gel to make the braids give an illusion of undercut shaved hair. The rest of the hair is thrown at the other side of the head to let the faux undercut be the center of attention.
3. Platinum Bob
See how graceful and beautiful Kristen Stewart is looking in this bob cut! Her hair length is just a little below her hair while the middle part is making her face look slim. This bob haircut may have not looked good on her naturally brunette hair but the platinum hair goes well with this type of haircut.
4. Side Swept Pixie Cut
It seems like a pixie cut is Kristen's signature hairstyle because of the many types of pixie cuts she gets. Out of all the pixie cuts, we think that her side-swept pixie cut was iconic.
One side of her head has a slight fade while the rest of her hair is thrown to one side. This is not only adding volume to her hair but also letting her black roots shine.
5. Wavy Mohawk
Now this is a hairstyle to make your mohawk a lot cooler. Kristen is serving looks in this hairstyle because of a slight fade and mohawk cut. Her hair is wavy, all thanks to hair rollers or rolling rods her hairstylist must have used. Wavy Mohawk is a lot easier to get than it looks. Just get a haircut and style the hair in the middle of your head with rollers.
6. Slick Back Bob
To get this brushed back and sllick bob, use a round comb to lift your hair from the hairline towards the back. Kristen is using hair gel and hairspray to keep the hair in place as her hair is thin and cannot remain in one place for a long time. It all depends on your hair volume. A little back combing might also be needed.
7. Mullet with Choppy Bangs
This is such a simple hairstyle of Kristen Stewart but it looks great if you know how to pull it off. It is just a mullet cut where Kristen has cut the front of her hair in choppy bangs. The choppy bangs give a rough and nonchalant look to her whole face. We think that the mullet cut really suits her face shape. What do you think about it?
8. 50s Bumper Bangs
Kristen presented this hairstyle of hers in the 2018 Met Gala. Her fans and critics loved this modern 50s bumper bangs with a high ponytail. To get bumper bangs, you must need a hair pad or a hair rat. Part the front of your hair in a fringe and roll it upwards after putting a hair pad.
Use hairpins to pin the hair in place and make sure all of your hair is covering the pad. Now, gather the remaining hair to make a high ponytail. Complete your hairstyle by spraying your hair.
9. Tousled Waves
The tousled wavy hairstyle is for people who want to add some uniqueness to their pixie cut or wedge cut hairstyle. To have this hairstyle, you need to comb back your hair and use a curling rod to add curls. Use some hairspray to keep the hair in place.
A tousled wavy hairstyle is best for a formal event or when you are trying to go bold with your hair. Having bleached or blonde hair for wavy hair is a plus point as your hair looks prominent that way.
10. Criss-cross Pins
Kristen Stewart experimented with different criss-cross hairstyles. Sometimes the pins were criss-crossed on the side of her head while sometimes they were at the back. In this criss-cross pins hairstyle, she has actually tamed her shorter pixie cut hair with hair pins. To hide the ugliness of the pins on her head, she wore them in a way that could add a bit of style.
Kristen Stewart is a woman of many hairstyles. The hairstyles that you saw above are just a piece of cake but they are the most iconic and most remembered. Kristen knows how to have fun with her hair. If you have read this article till the end, this is your sign to get one of the Kristen Stewart hairstyles this summer!